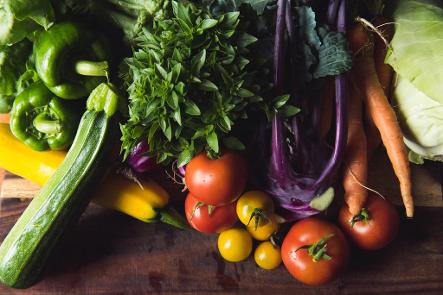 Durée: 15 semaines, du 26 juin au 2 octobre 2018.
Points de chute: La maison Bisson (Hull), mardis 15 h - 18 h; Marché de Beechwood (Ottawa) les samedis 9 h - 14 h.
Inclus: 7 à 8 légumes différents, récoltés le matin-même! Avec chaque panier, vous receverez par courriel une liste des légumes avec desphotos de la ferme, infos et recettes.
Options: Vous pouvez ajoutez un bouquet de fleurs pour 5 $ de plus par semaine. Pour les petits appétits, on offre aussi l'option 8 semaines, soit un panier aux 2 semaines.
When: 15 weeks, from June 26th to October 2nd 2018
Drop-off: La Maison Bisson in Hull, Tuesdays 3 - 6 p.m. or Beechwood Market in Ottawa Saturdays 9 a.m. to 2 p.m.
Included: 7 or 8 different vegetables, all harvested the morning of delivery. We send out a weekly email with a list of vegetables, farm pictures, cooking info and recipes.
Options: Add a bouquet of flowers for an extra $ 5 weekly. You can also choose the 8-week basket for delivery every other week.